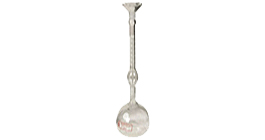 LE - CHATELIER FLASK
As Per IS 4031 (Part - XI) - 1968.

Used for finding Specific gravity of Hydraulic cement. Made from borosilicate glass.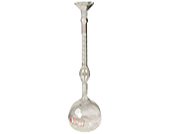 LE - CHATELIER FLASK
Order Code:

AIC-LCF-250.

Add To Enquiry Box
The flask is 243mm in total height, having a bulb of 90 mm Dia of 250 ml approximate capacity. The long neck of a flask has at top a funnel of 50 mm Dia in which fits a ground glass stopper. The neck has overall 11 mm I.D. upper portions graduated from 18 ml to 24 ml with 1ml graduation.