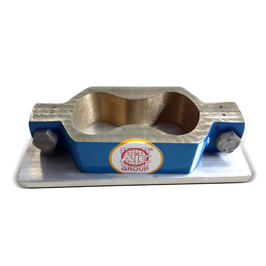 BRIQUETTE MOULDS
As Per IS 269-1958.

These moulds are used for casting of cement briquettes to test tensile strength.

It is a two part split mould, made of gun metal.

Two Thumb screws facilitate easy and quick assembling and dismantling of the mould. The minimum cross section of the briquettes cast is 25.4 x 25.4mm. Supplied complete with a steel base plate.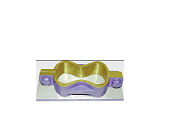 BRIEQUETE MOULDS. SINGLE GANG.
Order Code:

AIC-BRM-254SG.

Add To Enquiry Box
BRIEQUETE MOULDS. THREE GANG.
Order Code:

AIC-BRM-254TG.

Add To Enquiry Box