RAIN GAUGE AUTOMATIC RECORDING.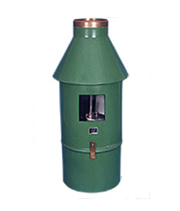 RAIN GAUGE – AUTOMATIC SELF RECORDING.
Order Code:

AIC-RG-017SR.

Add To Enquiry Box


This Rain Gauge is manufactured from fiberglass reinforced plastic (F.R.P.), which is non corrosive Container is assembled with Gun-metal Ring and Locking arrangements. Siphoning System and Recording arrangements are manufactured from Brass. Complete with iron stand, recording ink, bottle 25ml, 100 sheet graph in book shape and its clock.