TILE FLEXURE TESTING MACHINE.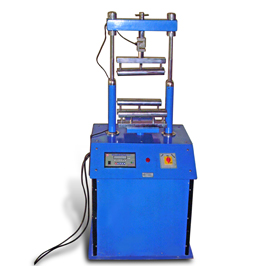 TILE FLEXURE TESTING MACHINE.


As per IS 654 - 1992.

Unit for finding strength of clay roofing tiles and Cement - Concrete flooring tiles.

The apparatus consists of two parallel self aligning cylindrical steel bearers about 40 mm in Diameter. The load is applied thru a third steel bearer of similar shape placed midway between and parallel to the supports. Bearing rollers can be placed at 250 or 270 mm centre distance.

This is a lever Loading Machine and the load is applied by flow of lead shots, which automatically stops when the sample breaks. The load is applied at the rate of 45 to 55 kg per minute and the accuracy of load indication is ±20%. Without Lead Shots.