U-BOX FOR SELF COMPACTING CONCRETE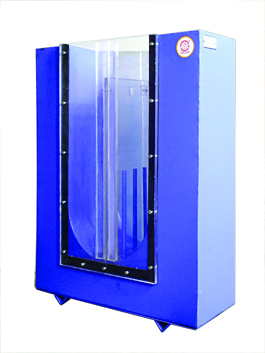 U-BOX FOR SELF COMPACTING CONCRETE
Made of Mild Steel Duly finished.

The test was developed by the Technology Research Centre of the Taisei Corporation in Japan. Sometimes the apparatus is called a "box-shaped" test. The test is used to measure the filling ability of self-compacting concrete. The apparatus consists of a vessel that is divided by a middle wall into two compartments.

U-BOX FOR SELF COMPACTING CONCRETE
Order Code:

AIC-SCC-UB-MS59.

Add To Enquiry Box
An opening with a sliding gate is fitted between the two sections. Reinforcing bars with nominal diameters of 13 mm are installed at the gate with centre-to-centre. The left hand section is filled with concrete then the gate lifted and concrete flows upwards into the other section. The height of the concrete in both sections is measured.