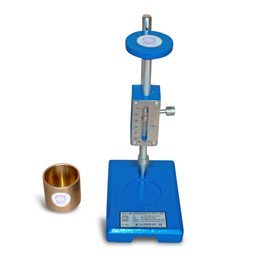 CONE PENETROMETER.
As Per IS 2720 (Part V) - 1965.

For determining liquid limit of soils. This is specially useful to obtain reliable and accurate results for those soils, which have low plasticity index.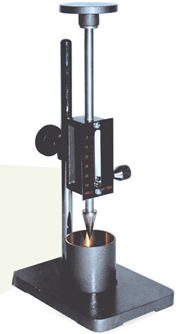 CONE PENETROMETER
Order Code:

AIC-CP-148.

Add To Enquiry Box


The percentage moisture contain determined when cone with half angle of 15 – 30 minutes under a total sliding weight of 148 gm penetrates 25 mm gives liquid limit. Complete with container.