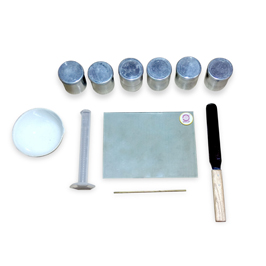 PLASTIC LIMIT SET.


As per IS 2720 (Part VII) - 1980.

Moisture contents at which soil has smallest plasticity is called limit. For determination purpose plastic limit is defined as the water content at which a soil will just begin to crumble when rolled into a thread of 3 mm Dia.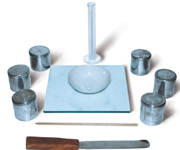 PLASTIC LIMIT SET.
Order Code:

AIC-PLS.

Add To Enquiry Box
The Complete set comprises of followings.
Ø

Glass Plate 20 cm x 115 cm having ground ends and one side
frosted.
Ø

Brass or S.S. rod of 3 mm Dia x 150 mm Long.
Ø

Flexible spatula.
Ø

Set of 6 moisture container of 50 mm x 50 mm.
Ø

Porcelain Dish of 150 mm Dia.